#AD This post contains affiliate links and Ilovejeans.com will be compensated if you make a purchase after clicking on my links. I only recommend products or services I believe will be good for my readers.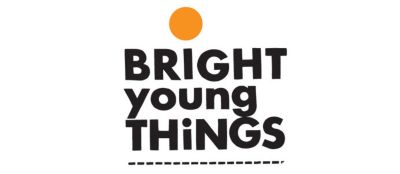 To start the New Year in style, Selfridges' world famous Oxford Street windows will be handed over to the fashion stars of the future.
Keen to nurture up-and-coming designers, Selfridges has scoured the UK to find the most creative and exciting new names from the worlds of fashion and art.
And because emerging designers need to showcase their work but often find the cost prohibitive, Selfridges has given 20 of 2011's brightest young stars the gift of a window to the world – a giant calling card that will be seen by over one million people every week.
From jewellers and milliners to illustrators and set designers, Selfridges' Bright Young Things will adorn the windows with their latest collections alongside their contact details and logo to coincide with London Fashion Week autumn/ winter 2011.
Each of the Bright Young Things has also designed exclusive pieces for Selfridges, which will be sold in pop-up-shops both in store and online.
Invest in a piece and not only will you own something designed by an up-and-coming star, but you'll also be helping Selfridges support the country's cultural icons of tomorrow.
The following Bright Young Things will be revealing their windows at Selfridges London from 7 January – 10 more will follow in February so stay tuned for more details…
Charlie Le Mindu
With a distinctly alternative approach to fashion, Charlie creates head and body wear pieces made entirely out of hair. At his spring/summer 2011 show models wore little more than flamingo pink wigs, sultry weaves and headlamps.
Sophie Stephens
You may know London-based illustrator Sophie as the woman behind Henry Holland's cheeky t-shirt collection, which featured fashion icons from Daphne Guinness to Karl Lagerfeld in the nude.
Kei Kagami
Shoe designer and Central Saint Martin's graduate Kei fuses the worlds of fashion and architecture to create wearable art, including mind-boggling heelless heels.
RP/Encore
Designer Reid Peppard creates beautiful cast jewellery based on pieces from her fine art practice.
Alex Noble
Artist and designer Alex Noble is firmly in the style spotlight having created pieces for the headline grabbing Lady Gaga, including the lace bodysuit she wore to the Brit Awards 2010.
Lilee
A London College of Fashion MA graduate in 2010, Li Lee's final show featured ladylike inky lace dresses, high waist pencil skirts and rope trimming.
Simone Rocha
The daughter of designer John Rocha, Simone Rocha set up her own label after graduating from Central Saint Martins in 2010. She showcased her spring/summer 2011 collection with Fashion East and describes her designs as "modern and strong yet romantic."
Frances Conteh
Knitwear designer Frances Conteh is a Royal College of Art MA graduate who presented her spring/summer 2011 collection as part of the On|Off schedule at London Fashion Week. Her bold, geometric textile creations draw inspiration from artists such as Kandinsky and Gunta Stolzl.
Craig Lawrence
Based in London, knitwear designer Craig Lawrence is influenced by his Ipswich childhood, combining nostalgia, decadence and decay in his collections. Craig produced knitwear for avant-garde designer Gareth Pugh before setting up his own label to critical acclaim.
Kirsty Ward
After graduating with a distinction from Central Saint Martins, designer Kirsty Ward was snapped up by Alberta Ferretti before launching her eponymous label with a spring/summer 2011 collection at London Fashion Week. Her designs incorporate beads, Swarovski crystals and fine silks.
View the windows and shop the Bright Young Things collection in store from 7 January 2011.
Click here to shop the Bright Young Things collection online now.
Ilovejeans Loves….